Sharing our love of the British Countryside
Forget Me Not Stud Earrings
Wild flowers are synonymous with the British countryside, whether its Bluebells, Snowdrops, Primulas, Roses, Buttercups, you can find floral inspiration at every corner of the UK. Nothing beats a rambling walk along one of the thousands of public footpaths that we're so lucky to have on our doorstep.
Inspired from such walks through the countryside, our flower jewellery reminds us of our favourite flowers, incites memories of a loved one or a special place.
The popularity of our floral jewellery is stronger than ever, with many country houses, historical sites, heritage conservation centres and independent gift shops stocking our necklaces, earrings and brooches.
You too can be part of our Love Nature Love Flowers family, providing flower appreciation to our greater community.
Snowdrop Necklace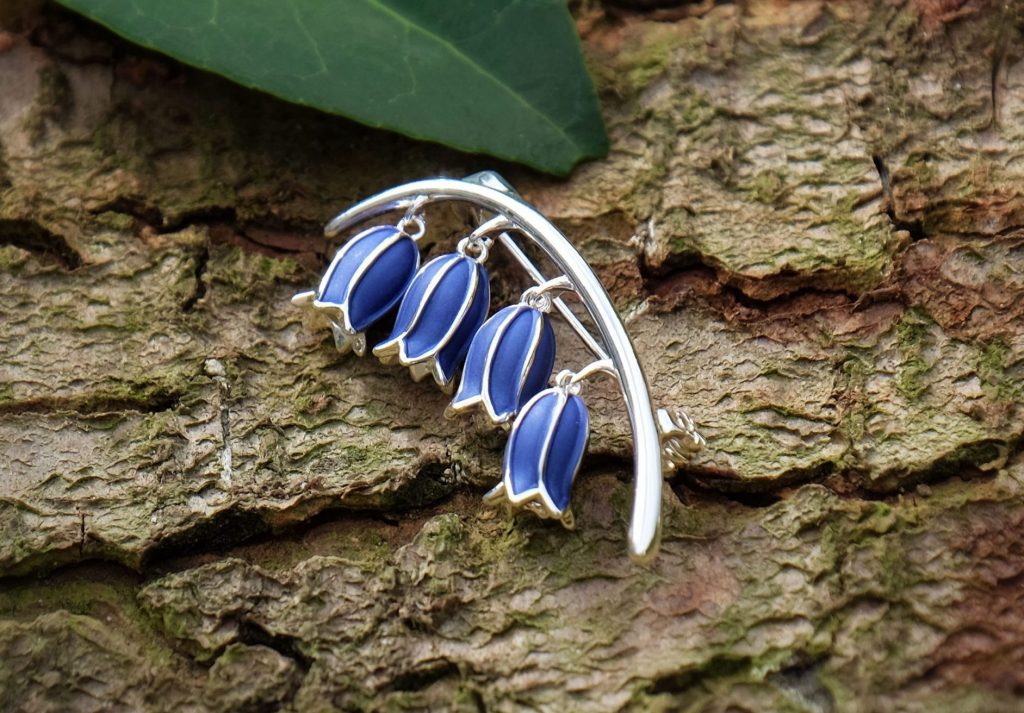 Bluebell Brooch
1000 trees planted in two years
Here at Alexander Thurlow Co we are passionate about the environment and nature. Our countryside here in UK has given us the inspiration for our Love Flowers Love Nature range; it provides a natural playground for our children; it gives us a backdrop to recharge our batteries and look after our mental well being and so much more.

We wanted a way to help preserve our planet and therefore, for the last two years we have been members of Ecologi.com. This week we hit a major milestone in our conservation support with them, having funded the planting of over 1000 trees.

These trees have been planted all over the world, as part of reforestation projects in Mozambique, Mangrove planting in Madagascar, saving endemic fruit trees in Morooco and even right here in the UK.

Through Ecologi.com's partnership with the Future Forest Company, our funding has planted trees in the forests at Brodoclea, Dumyat near Stirling, Brisbane Mains near Largs, and Glenaros on the Isle of Mull. Another partnership with Protect Earth, has supported the reforestaion of farmland in locations such as Pantpurlais Farm in Wales, Donkeywell and Lower Hampen farms in Gloucestershire, and Howard Court in North Yorkshire.

We're so proud to be helping tackle climate change.